EXCELLO Co. Ltd has announced their partnership agreement with SAB S.àr.l., a global equipment manufacturer for the iron & steel industry.
Through the partnership, EXCELLO plans to grow up as a leading IoT application company in the field of extreme environment business. Extreme environment industry businesses, such as steel, metal, chemical, power planting, and waste incineration, are currently having difficulties in data collection and informatization due to its harsh conditions.
SAB designs and manufactures equipment for the iron & steel industry and supplies its products via VCL S.A. to more than 20 steel manufacturers, including ArcelorMittal, TATA, TKS and POSCO.
VCL S.A. is a Joint Venture company between global engineering company Paul Wurth S.A. and SAB supplying components and equipment to global iron & steel industry.
One of SAB and VCL's specialties is the Tuyere Stock (Pipe that blows extremely hot air into the blast furnace).
Currently, SAB and VCL have higher than 35% shares from Tuyere Stock supply market mainly in EU and other countries.
Tuyere Stock is a core equipment of steel manufacturing that endures up to 1,350℃ (2,462℉) of heat and 5 bar of pressure, when blowing hot wind into the blast furnace in order to melt iron ores and coke. Since Tuyere Stock is one of the key products of the SAB and VCL, the company decided to apply EXCELLO's technology to solve safety accident issue of human labor and imprecise temperature data collection problem derived from iron & steel manufacturer's past Tuyere Stock temperature manual checking method. Ultimately, this technology application prevents safety and energy saving problems.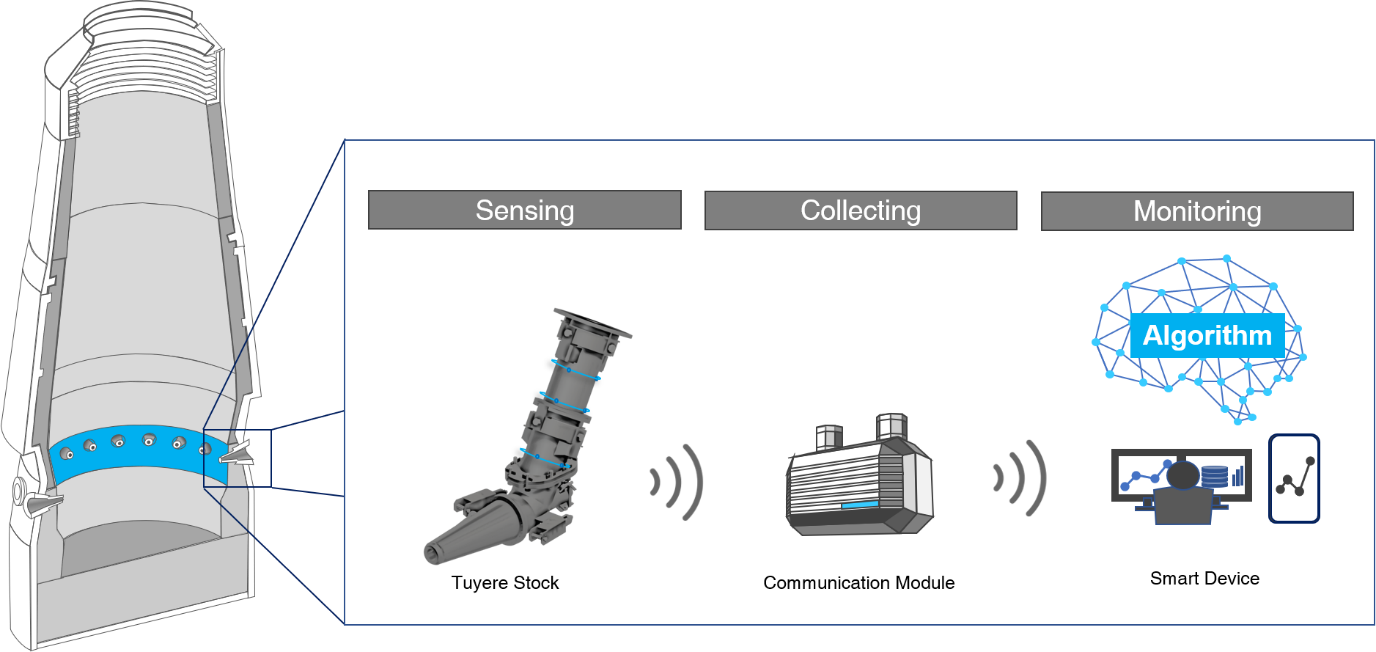 IRS Tuyere Stock System
IRS (Intelligent Real-time System) technology, developed by EXCELLO, makes real-time monitoring of Tuyere Stock's in- and outside surface temperature possible. Extracted precise temperature information from IRS can be used for management and analyzation of Tuyere Stock status and secures safety of human labor as workers do not need to check temperature on hand in the dangerous environment.
SAB and VCL is planning to increase its global Tuyere Stock market share by applying EXCELLO's IRS technology. Moreover, as IRS technology is appliable to other iron & steel equipment, SAB and VCL plan to expand its application to those IoT necessary equipment, running in extreme condition, as well. Experts expect global sensor market to hit 228 billion USD by 2026. When global extreme environment industries start to apply EXCELLO's technology through SAB and VCL, extreme environment sensor market, comprising part of global sensor market, is expected to increase its market size, exceeding 6.22% CAGR of total sensor market.
EXCELLO is extreme environment IoT specialty start-up that develops equipment's temperature, location, and status tracking sensors and monitoring system, which are appliable to extreme condition work sites such as steel manufacturing. Extracted data informatizes by the EXCELLO's specially developed algorithm and it is provided to businesses as one solution to form predictable business environment.
In the history, EXCELLO was honored as a Challenge winner of 'Industry 4.0' that the well-known steel industry equipment engineering company 'Paul Wurth' hosted in 2016. Also, Global steel making company, POSCO, made decision to apply EXCELLO's world first developed Extreme condition real-time monitoring system in its blast furnace and runner and successfully examined equipment's status on a real-time basis in 2020.
Lately, EXCELLO made successful Series A investment and now increasing the company size by hiring employees for different departments. As EXCELLO made partnership with SAB, the company revealed the next plan to expand its business to America, and Asia, starting from Europe.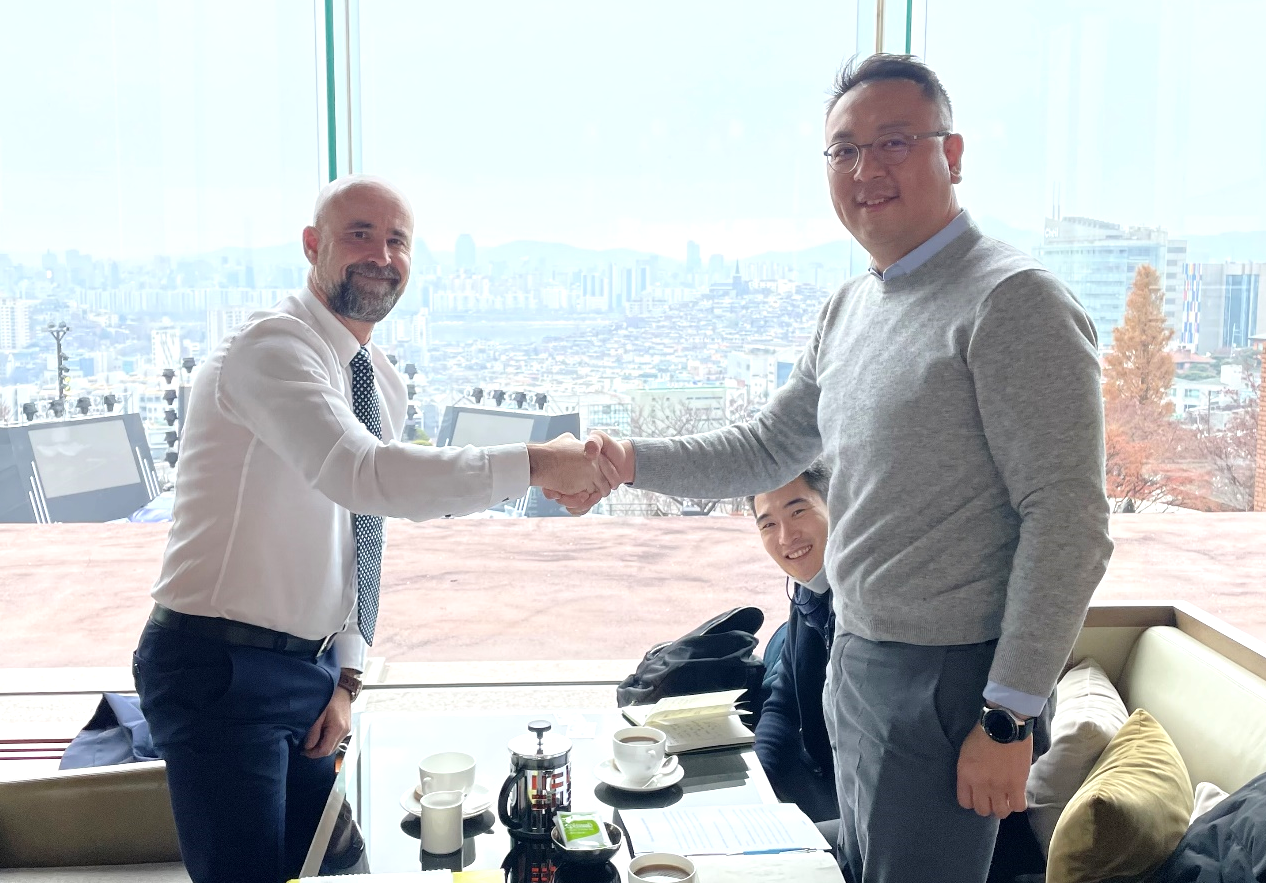 EXCELLO rep. Sebastian Park (Right), SAB rep. Mario Kratz (Left)